Your Farmer Meals Frozen Foodbank
51,235 meals distributed in 21 weeks!
Working in partnership with New Life Church Warwick the Your Farmer Meals Frozen Food bank was established in June 2020 with the awarding of a DEFRA Food Charities grant of £30,000.
Since then the project has gone from strength to strength responding to growing need and attracting further funding and is currently funded through the generosity of the Anglican Churches of Warwick and Budbrooke through the King Henry VIII Endowed Trust.
Your Farmer products are all British sourced, free ranged, grass fed, high welfare, nutritious, high quality meals and meats. Your Farmer donate a FREE meal to help somebody in food crisis every time a butchery product or oven ready meal is sold and our partnership with them is helping to create a self-funding Food Bank. www.yourfarmermeals.com
We work with over 40 frontline organisations (churches, community centres, charities, social services, local councils etc) directly supplying them with food they distribute to those in most need. Our dedicated team of volunteers also provide direct deliveries to adults and families experiencing food crisis every week.
So far we have worked with 8 local schools to organise collections of food hampers for families receiving free school meals each school holiday since the pandemic started. Our refrigerated van visits schools at a pre booked time slot and the school arrange for parents to collect directly from the van under staff supervision. We have distributed approx. 700 holiday hampers to date and expect to have delivered 1200 hampers by the end of the year.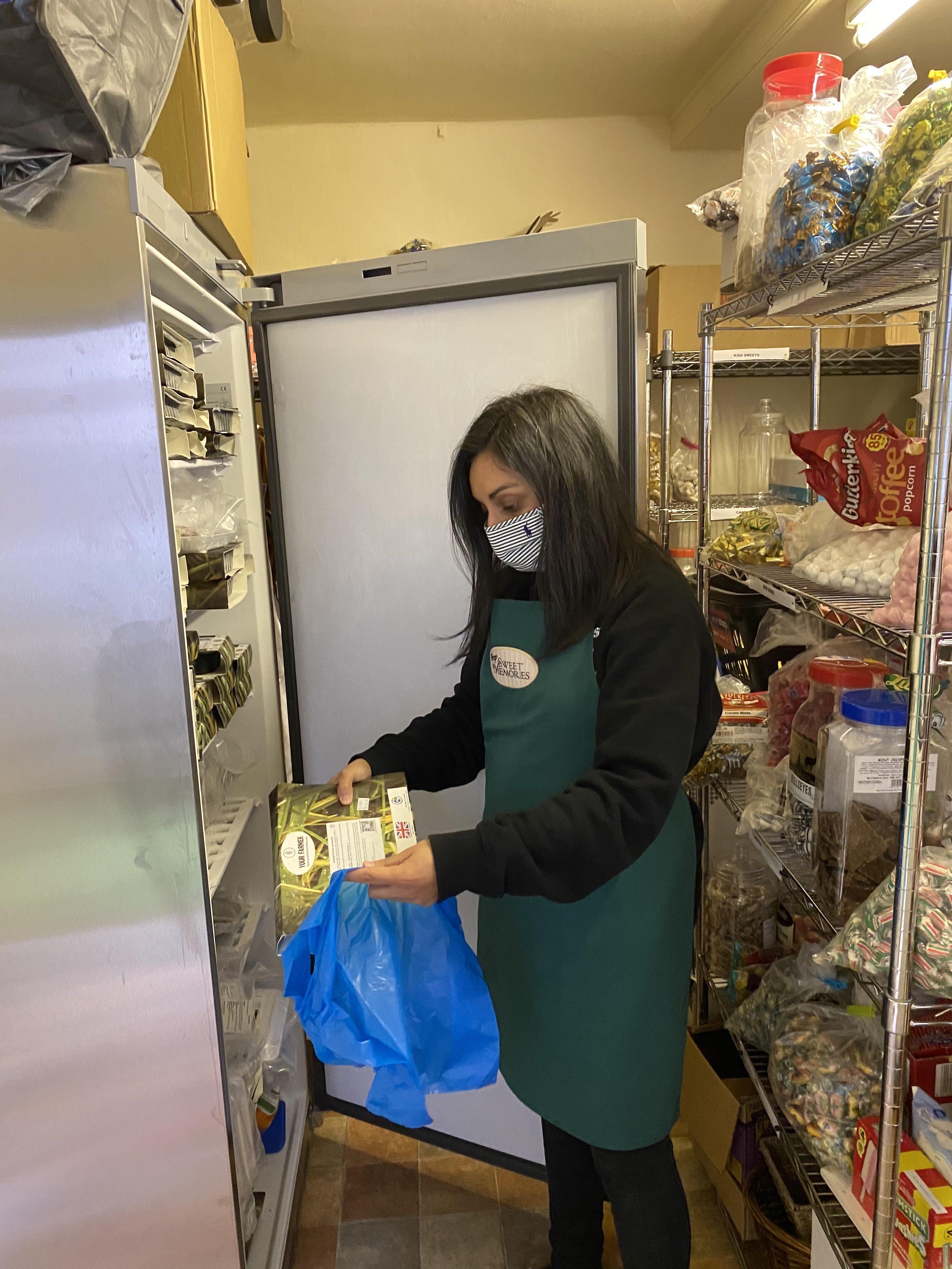 We have set up a foodbank/collection point that has been described as an 'innovative, lifesaving, social venture' at Marys Sweet Memories Sweet Shop right in the centre of Warwick!
Our foodbank is set up specifically to give people:

Dignity– it is in a place where no one can tell if they are a paying customer or not. We pack our collections in supermarket carrier bags so people will assume it's a regular food shop.

Agency – they choose from a range of high quality healthy products and only take what they like rather than having a pre-prepared parcel handed to them.

We provide agencies such as community centres, churches, social services, schools etc with gift certificates that they can distribute to those in need. This helps them to provide food support to their service users without having to make or organise deliveries themselves. It also helps empower their service users to access food for themselves when they are most in need.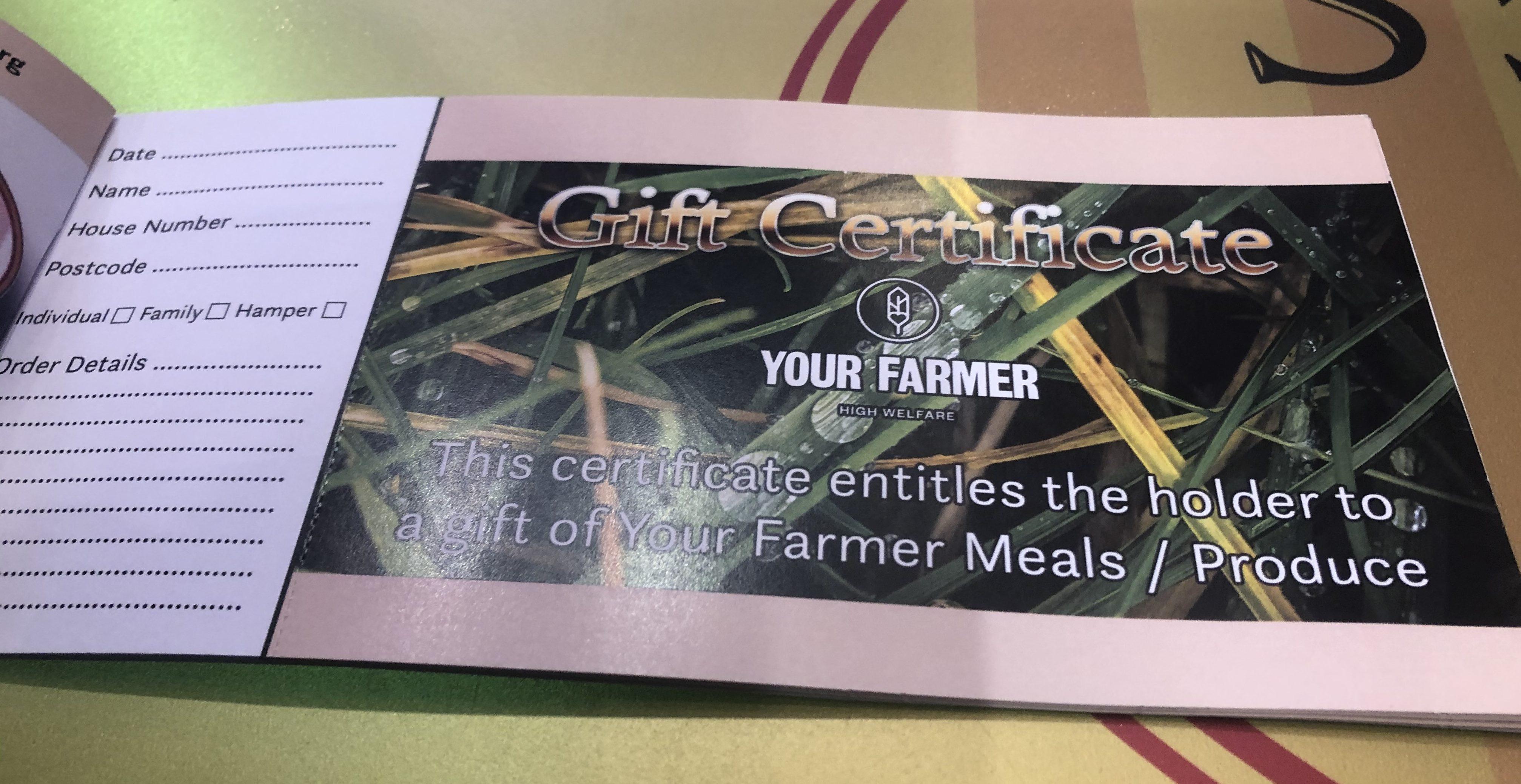 In order to generate income and help make the project sustainable we have trialed selling the Your Farmer Products at Marys Sweet Shop with the congregations of All Saints and Saltisford church. Our customers have loved the idea of buying high quality products and at the same time providing a meal for those in need 'it feels like sharing a meal with others when you can't cook or invite people round to your house who might need help'.

In January we are going to promote sales more widely by emailing churches and organisations about our offer as well as promoting to the local community through leaflets and local press publicity.
So far we have received grants totaling £96,025 solely for the purchase of food from DEFRA, The National Lottery (through Together For Change) and Warwickshire County Council.
We have received grants of £8525 from King Henry VIII Endowed Trust and Warwick Relief and Need Charities to help pay towards the cost of purchasing freezers for our Foodbank and the purchase of a refrigerated van.

We have fundraised £4,100 from individuals and local churches towards the costs mentioned above and our operating costs.

We were also awarded £1,766 from Warwickshire County Council to help toward our running costs.
If you would like to help support the project or would like more information please contact
Stacey Bains
Transforming Communities Together Development Officer

T 07507 722537
E stacey.bains@coventry.anglican.org